Why Is It Important To Have Insurance?
Despite the fact that cars make our lives easier every day, they also lead to terrible consequences, such as traffic accidents. The first of these occurred back in 1891, the victim received minor injuries.
Of course, more and more innovative safety features are now appearing, such as blind-spot sensors, airbags, electronic stability control and so on. However, despite all these improvements in safety measures, there are still a large number of traffic accidents, some of which end in a different outcome.
Worst Car Crash Accidents Ever
Despite the fact that many drivers can drive a car all their lives and never get into an accident, not everyone is so lucky. Below you can study the worst car accidents and once again see how important it is to follow the rules of the road and have insurance.
In June 1957 in Fayetteville, North Carolina, 21 people were killed in a collision between a modified flatbed truck and a tractor-trailer. 13 persons died at the scene, the others passed away in hospitals. The truck was occupied by migrant farm workers and caught fire after the collision.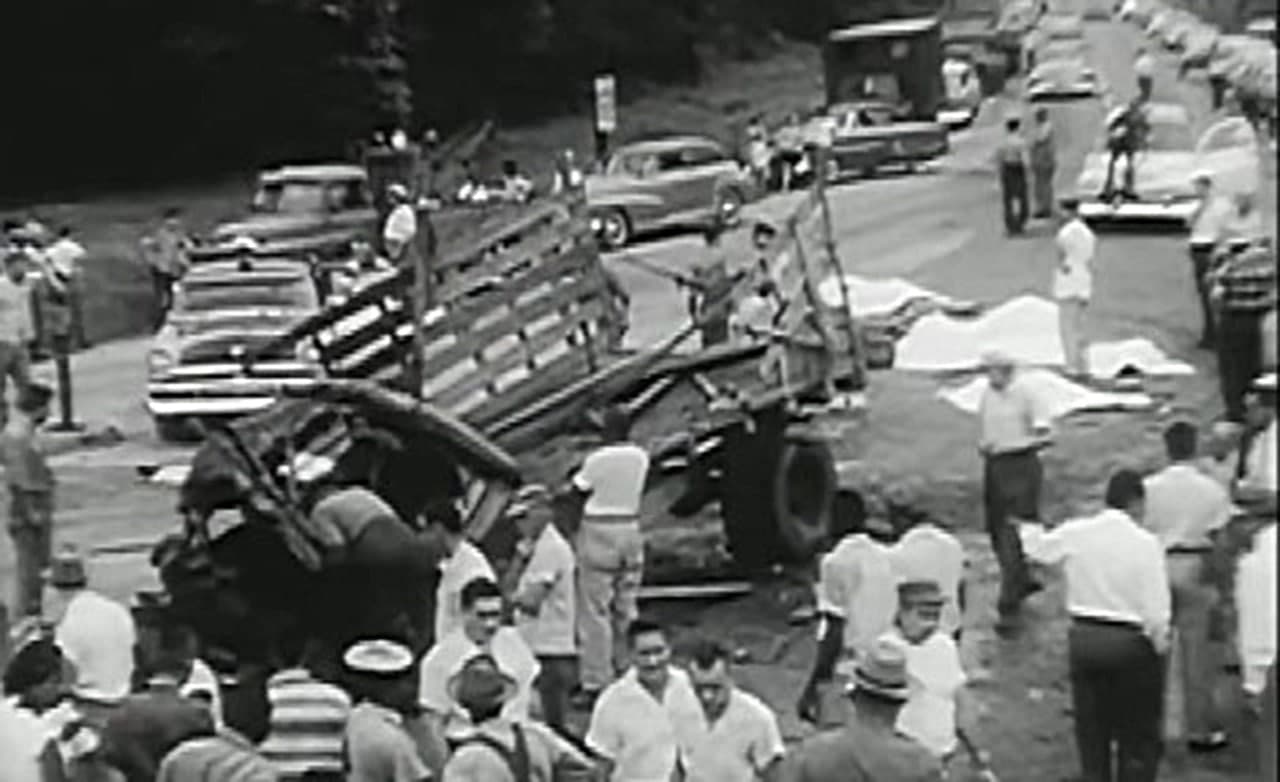 An accident in 1988 in Kentucky killed 27 people and injured 34 others. A bus full of children was hit by a pick-up trick. The driver of the pickup truck was intoxicated and lost control, after which he was sentenced to 16 years in prison. This accident is considered the deadliest bus accident in the history of the United States.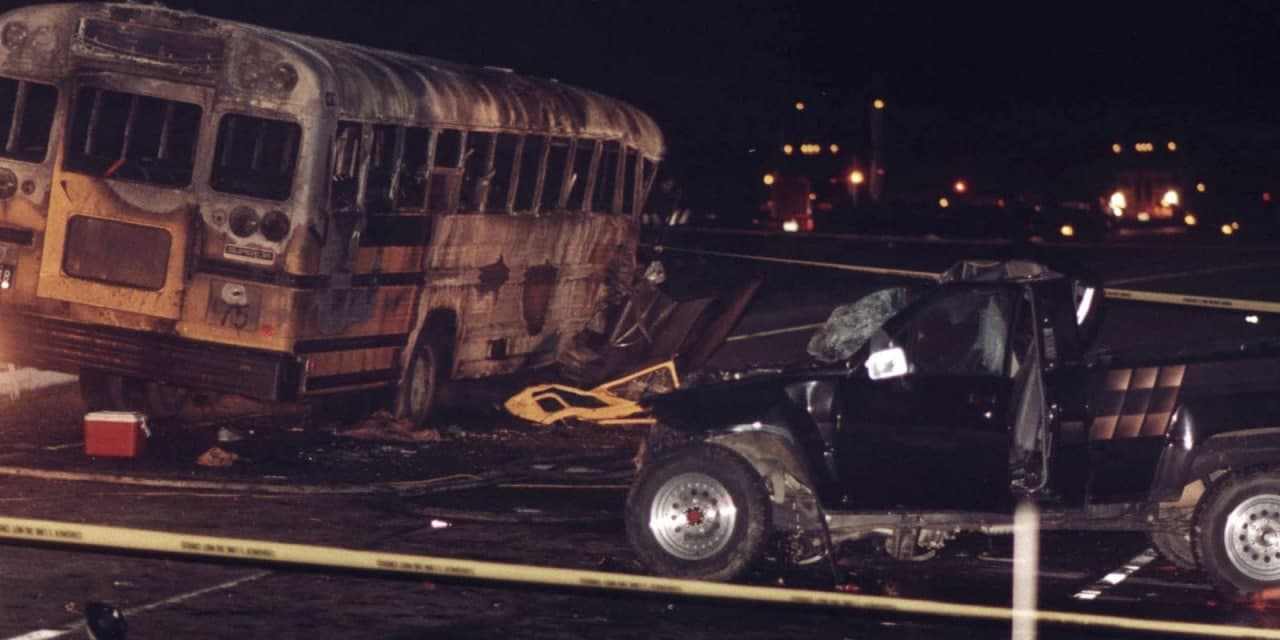 On December 11, 1990, fog rose in Tennessee in the morning and covered Interstate 75. It was one of the largest car pile ups, as a 99-car pileup ensued. As a result of this incident, 13 people died. After this situation, Tennessee installed an improved fog warning system with sensors that can change the display on highway signs in order to warn drivers of the danger.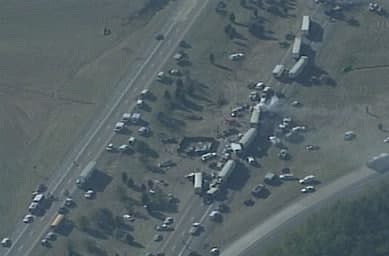 Another of the worst car crashes occurred on November 29, 1991, when motorists were returning home along Interstate 5. Unfortunately, they encountered winds that reached 40 miles per hour. A severe drought that year led to a huge dust storm during the night, which greatly reduced the visibility of drivers. This is what led to a series of accidents with a 104-car pileup. Unfortunately, 17 people died and more than 150 were seriously injured. This accident is still one of the worst car accidents in California history.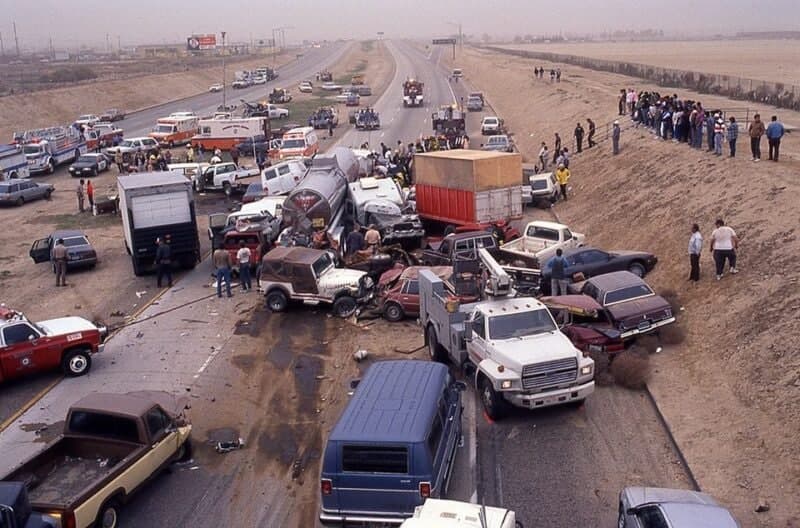 Perhaps the biggest car pile up happened on November 3rd, 2002, 25 miles south of Los Angeles, California. It is also known as the largest multi-car accident in the U.S. history, as it involved 216 vehicles. Fortunately, no deaths were found, but 41 people were injured. The main cause of this accident is also believed to be thick fog that formed over the area in the morning and deprived the drivers of good visibility.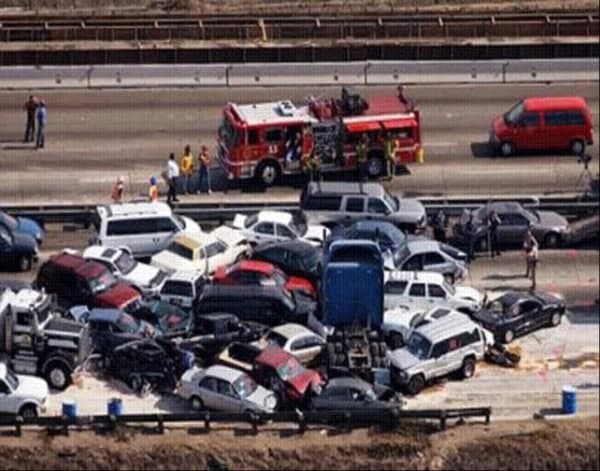 November 9th, 2015 in Galesburg, Michigan (near Battle Creek) heavy fog also resulted in one of the worst pile ups with 193 cars, 117 of which were passenger cars. As a result of this incident, 22 people needed medical attention, and it took the crews 2 days to clear the road.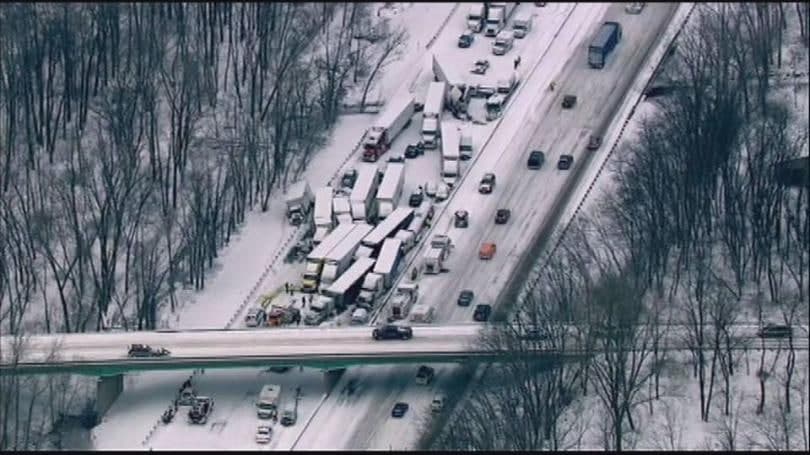 In Lansing, Michigan, January 12, 2005 also saw one of the biggest pile ups. Michigan drivers were accustomed to poor weather conditions and ignored the fog warning, resulting in 2 deaths, one of whom was a child. The accident involved 200 vehicles and 18 people needed medical attention.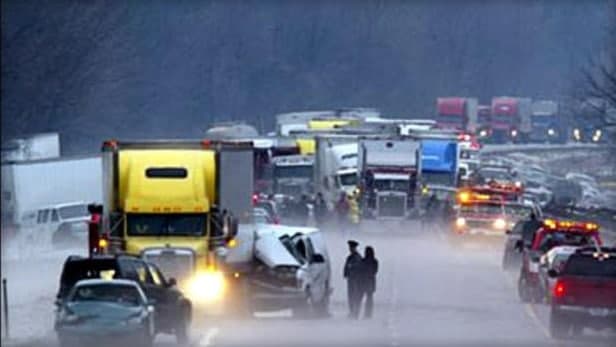 Why Is It Important To Have Insurance?
As you can see, car accidents are not always the fault of the driver, as weather conditions and poor visibility take their toll. That is why it is very important to have a car insurance in order to secure your vehicle. What's more, car insurance is also required by law in most states. In case, you need emerency financing for your car accident settlement, you can apply for loans for car accidents or consider traditional online personal loans and get the cash same day to cover any urgent expenses connected with your situation.
This way, if you are at fault for an accident, you can still get financial assistance to pay for covered losses.