Can't get approved for cash advance by banks, credit unions or other traditional financial institutions? Maybe, it's because of your bad credit score? To raise your chances find out the necessary information on credit score ranges, what good or bad credit is, how to check it and improve if necessary.
Table of Contents
---
What is a credit score?
A credit score is a figure that lenders, banks, and other financial institutions use to assess how trustworthy or how risky you are as a borrower. This number is based on the information from your credit report.
Difference between fico and credit score
Credit scores are numbers that banks use to evaluate your creditworthiness. A FICO score is just one brand of credit score. The reason you've heard about it is because it's the most widely used. 
Credit report vs credit score
A credit report is a detailed report of an individual's credit history prepared by a credit bureau. Credit bureaus collect information and create credit reports based on that information, and lenders use the reports along with other details to determine loan applicants' credit worthiness. 1
The information included is:
name, date of birth, your addresses from the past 6 years, and any financial associations with another person, e.g. joint mortgage. 
Whether you are registered to vote at your address
County Court Judgements (CCJs), bankruptcies and Individual Voluntary Arrangements (IVAs)
Credit account information: how much you owe and whether you have paid on time, the age of the account (including mortgages, credit cards, store cards)
'Hard' searches carried out on your account
Fraud that has been committed using your name or any fraud that you've committed using someone else's name
This information is collected from banks, lenders and utility companies. It's updated once a month and saves the data for half a year.
Your credit report is given to you by one of the three main credit reference agencies (Equifax, Callcredit and Experian). It shows you how your credit report will look to lenders (the higher the score, the better it looks).
Credit history is a record of a borrower's responsible repayment of debts. A credit report is a record of the borrower's credit history from a number of sources, including banks, credit card companies, collection agencies, and governments. 2
Credit score ranges
According to your payment history, amounts owed, length of credit history, new credit, types of credit used the score ranges are the following:
| | |
| --- | --- |
| FICO | 300 - 850 |
| Experian | 330 - 830 |
| Equifax | 300 - 850 |
| TransUnion | 300 - 850 |
| VantageScore | 501 - 990, A - F |
FICO credit score
The most commonly recognized is FICO score, while Experian, Equifax and TransUnion are the biggest official organizations maintaining records for practically everyone in the USA, and VantageScore is rather new one. It was created to provide lenders with risk assessment across all three reporting agencies.
The most influential factors for your FICO score are your payment history and the debt you owe (65%) alongside with the length of your credit history, your credit mix, and new credit/inquiries (35%).
For VantageScore, the most important is your payment history. The next go the age and types of credit you have, combined with how much of your credit limit is in use.
Image

Text

Actually, there are hundreds of credit scores. They may be specific to a certain credit bureau, or to the type of a loan. But fortunately, a few of them are more common and widely recognized than others. They are FICO, Experian, Equifax, TransUnion and Vantage scores. They share some of the main criteria identifying your creditworthiness but are slightly different. Let's see how.
How to check Credit Score? 
Federal law allows you access to a free copy of each of your three reports every 12 months, so there's no reason not to take advantage of this benefit. You can check your credit report from each bureau for free once per year from AnnualCreditReport.com. It's recommended to get a report from each of them as the score may vary. You'd better ensure they have the most accurate and up to date information – otherwise your credit score could be affected.
When you request a copy of your credit report, you'll see your financial history. It's not the score. To get the score you need to purchase it from the company's website. You can also sign up for a credit monitoring service if you expect to work on your credit score over time and want to view your progress on a regular basis. Just be sure to select a company that does indeed use the real FICO.
How long does it take to get a credit score?
It takes about 6 months to build up a credit score if you don't have any. On condition that you carry out a regular credit activity within 3 - 6 months, you'll be able to acquire a credit file enough to calculate your score.
In case you need to find out your credit score and wonder about the time of credit check - it is usually from 2 to 10 days which are necessary to get approved for the inquiry. Afterward, it takes much less time, sometimes a few seconds to learn your credit score.
Credit score calculator
Although credit scores are calculated on the basis of different methods by various credit bureaus, you can check an approximate score value usng any online credit score calculator. You will be required to enter some data such as:
if you have had a credit card or loan within the recent months;
when you had them;
what kinds of loans you have;
what your credit limit and credit balance are;
how many times you have applied for a loan this year;
if you have had any bankruptcies, debts, collection practices, etc.
Use a credit score calculator to help you determine a possible range of credit scores you have and be aware of what type, amount of credit, and rates you can count on.
What factors are used to calculate your credit score?
Of course, your credit rating is made up of several factors. If you are a beginner and want to understand what's in your credit score, take a look at the main factors.
The most important part of your credit score is your payment history. Each lender looks at the borrower's payment history before approving a loan because they want to make sure you can pay it back on time. If you have late payments, it can negatively affect the obtainment of the loan. Thus, if the lender sees problems with your payment history, he may offer you a loan with high interest rates, or even refuse you at all. This happens because people with poor payment histories pose a risk to lenders that not all of them want to take on. Typically, your payment history is about 35 % of your credit score.
The amounts owed are also an important part of your credit rating. The loan utilization rate should be at 30 percent. The lower it is, the better for your credit rating. If your credit card debt utilization rate is below 30 percent, you will have a high and reliable credit rating. The amount owed is about 30 % of your credit score.
A long credit history can show lenders that you often borrow and pay it back on time. If you have a large number of loans paid on time, your credit rating will be high. Thus, a long credit history is about 15 % of your credit rating.
The credit balance is also reflected in your credit score. You should have a middle ground between an installment loan and a revolving debt. It is about 10 % of your credit rating.
Loan applications also account for about 10 % of your credit score.
Credit score free
You can apply for a free copy of your credit report from each of three major credit bureaus – Equifax®, Experian®, and TransUnion® – once each year at AnnualCreditReport.com or call toll-free 1-877-322-8228. Sometimes, in case of emergency, or if you think you've become a victim of a scammer, you can request an additional free credit report.
You can also see your credit report within 60 days of being refused a loan, or if you are on welfare, unemployed, or your report is inaccurate.
How to get a free credit score?
You can find your free FICO credit score on your monthly credit card statement.
Use free credit score websites such as CreditKarma.com, CreditSesame.com and Credit.com. 
Free FICO credit score
It's recommended to get free FICO® credit score directly from an authorized FICO® Score retailer to make sure it will be correct. The companies which provide FICO credit reports are Experian, Equifax, MyFICO. Apply online for free to check your score.
What is a Good Credit Score? 
Each lender determines what is a good or bad credit score. It can also vary according to the Credit Bureau you apply to and according to the type of loan you are going to take. However, there are several general score range points:
Excellent/very good credit score: 700 to 850
Good credit score: 680 to 699 (Average American score is 682)
Average/OK credit score: 620 to 679
Low credit score: 580 to 619
Poor credit score: 500 to 579
Bad credit score: 300 to 499
Credit score meaning is defined in the following table:
| | | | | | |
| --- | --- | --- | --- | --- | --- |
| Credit title | Poor | Fair | Good | Very good | Exceptional |
| Credit score | 300-579 | 580-669 | 670-739 | 740-799 | 800+ |
| What does it mean? | You may be rejected. Or you may need to pay a fee or a deposit. | To get approved may be rather difficult and the rates are likely to be higher | You are an "acceptable" borrower | You may get better interest rates from lenders | You will be easily approved for a loan |
27% of people have a very good score while only 2% - poor. The highest average score is in Wisconsin, the lowest – in Mississippi. Still any US resident with financial difficulties can apply and get approved for a loan. Those with very good or even exceptional score may qualify for any type, amount and lower rates loans, while the others can get a payday, personal or installment loan.
What is a bad credit score?
If you have a credit score between 580 and 669 according to the FICO scale, it means your credit score is bad, or poor. And you are considered a subprime or risky borrower, who is likely to have some problems repaying the loan.
According to the VantageScore models, a score of 601 to 660 is considered to be fair, while a score of 500 to 600 is poor. Scores between 300 and 499 are very poor.
Although there is some distinction between a low credit score and a bad credit score, it is important to note that many lenders consider consumers with scores under 620 as risky.
Сredit score range
The most widely used are FICO and VantageScore models, which range from 300 to 850. Good (690 and up) or excellent (720 and up) scores give you more choice, lower rates and higher loan amounts.
Personal loans for credit score under 550
Though a credit score of 550 is bad credit, there still are some lenders ready to provide you with certain types of Personal Loans, for example, Payday Loans. You should be prepared to be charged high interest but in case of emergency, it's the way out. Compare some of the top direct lenders offering bad credit Personal Loans:
Max credit score
The maximum credit score you can get is most often an 850 on two commonly used ranges. But only 1% of borrowers are lucky to achieve this number. 
How to improve your credit score?
If you already have a bad or poor credit score and you wish to improve it as soon as possible consider the following useful advice:
Become an authorized user on someone else's account.
Apply for a loan with a cosigner who has good credit score.  He will be responsible for your loan repayment and he has great chances to get approved due to good creditworthiness.
Open a secured account. Or choose a secured loan.
Take up some extra work, do your best to pay off existing debts and keep balances low.
Keep unused credit cards open.
In order to prevent your credit score from being low follow the tips below:
Pay bills and debts on time.
Take care of your credit card balance.
Don't apply for many loans, especially if you are unsure that you qualify for them.
Do a soft credit history check to keep track of it and notice any mistakes.
How can you have a High Credit Score?
To start, it is important to know if you have a credit rating and what it is. As a rule, most Americans do not even know their credit rating, which puts them in a disadvantageous position. If you know your credit score, you can understand what interest rates on a loan you can apply for. Also, people with a good credit rating receive loans for larger amounts than people with a bad one.
However, if you want to achieve a good credit score from the beginning, there are a few tips you can follow to get the best loans at the best interest rates in the future.
Payments on time. If you want to have the best possible credit score, then first of all you need to pay attention to the regularity of your payments. Any late payment will lower your credit score and diminish your chances of getting profitable loans. Timely payments are something you can control for yourself. Remember that payment history is 35 percent of your credit score. If you always pay on time, your credit score will be high.
Using the card. If you regularly use the card, make payments, charge small amounts and pay the full balance, then this can help you with credit-building. Your task is to show the lender the responsibility for using the loan. However, extreme use of the card should be avoided. As a rule, most creditors consider this behavior to be risky. Thus, it is important to use the card and money responsibly.
Savings for an emergency. There are situations when you cannot pay off your loan on time due to certain living conditions. It is important to understand that if you miss a payment, your credit score will become worse. However, if you have an emergency fund, you can use your savings to get the loan repaid monthly. This will prevent you from deteriorating your credit score.
Use Credit Monitoring. Of course, you may face such circumstances as theft of your data, transfer of your personal information to third parties, errors in credit reports, fraud, and others. All of these situations can lead to a deterioration in the credit rating. However, if you are using Credit Monitoring, you can be aware of any changes in your credit score. Using this service, you can control your credit rating and be sure of your safety.
Thus, achieving a good credit score is not easy, but possible. You need to pay off your loan on time, use your card regularly and responsibly, and use Credit Monitoring. However, if you follow these tips, your credit score will be high and you will be able to apply for large loan amounts with favorable interest rates.
Raise your Credit Score in a Few Simple Steps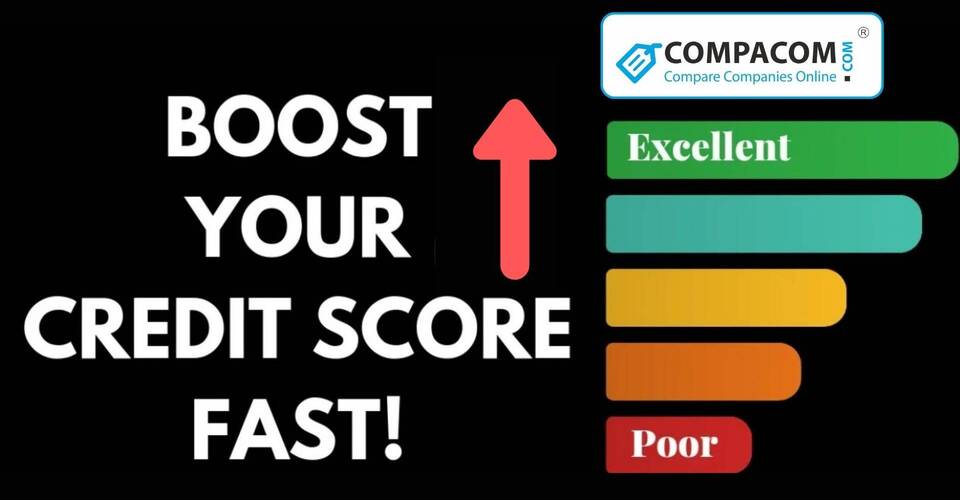 Follow easy expert tips on credit building and you'll notice its boost asap.
1. Check Your Credit Report for any mistakes
Check your credit for free to make sure there's only accurate information. You can check it from any of the major credit bureaus — Experian, Equifax, and TransUnion. It's fast and easy to check your report. Besides, you can do it free once a year according to the Fair Credit Reporting Act,
If you notice any mistake, file a dispute with the credit bureau. Each mistake must be disputed separately. If you find it hard to do it yourself, address a credit repair company to get professional assistance.
2. Analyze your credit report and choose what you need to pay more attention to
Do some research to find out why your score has dropped and what needs to be done to boost your credit. Let's see which factors determine your rating and how they affect it:
The history of your has the greatest effect on your score (35%).
Current debt (30%).
Your accounts age (15%).
Types of accounts (10%).
Loan applications (10%).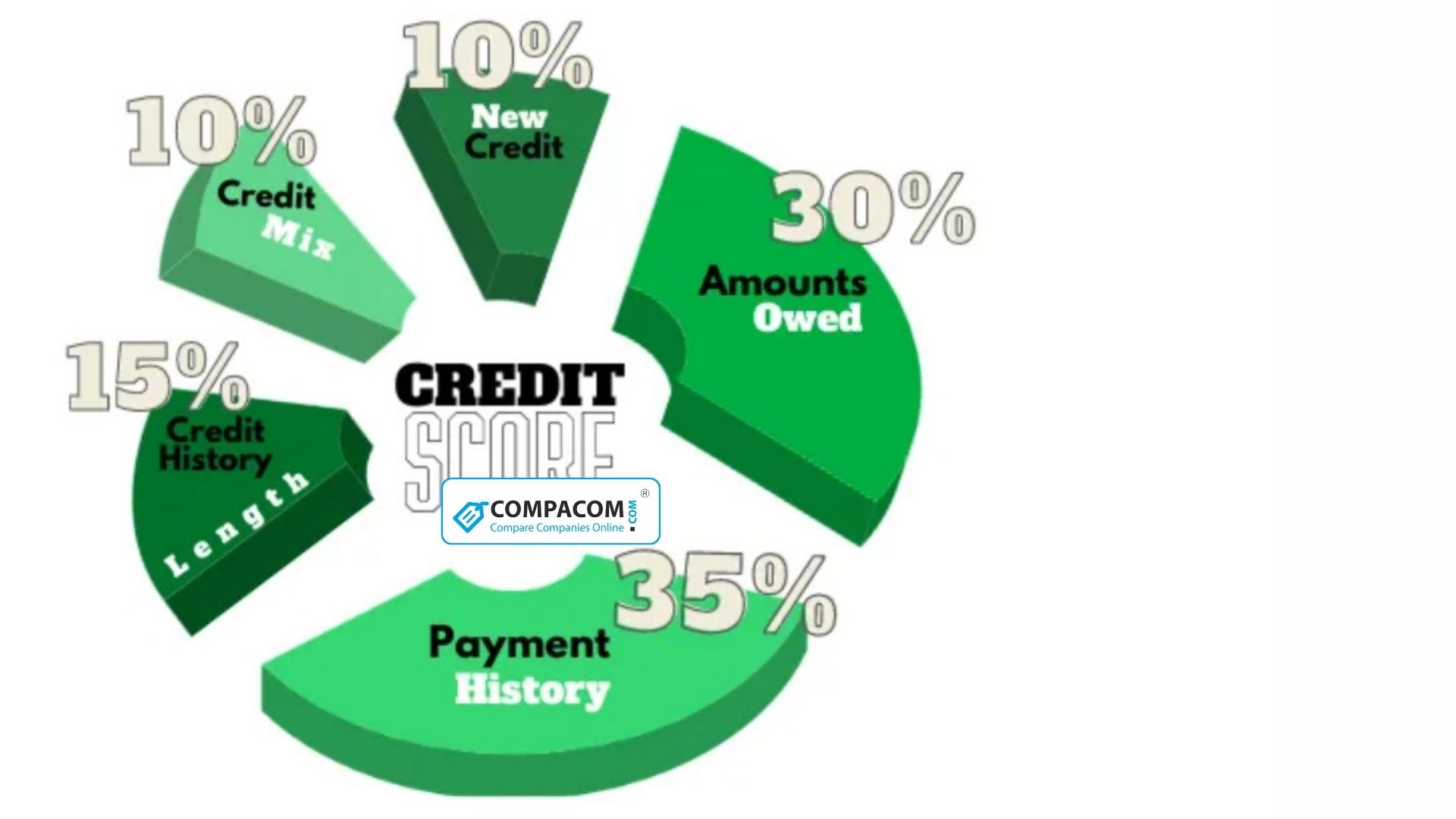 3. Pay all your bills on time
If you happen to have any late payments, try to fix them. Overdue payments are one of the most important factors that can seriously damage your score. They are going to stay on your credit report for a long time. Your task is to pay on time as often as possible, preferably always to show you are a trustworthy candidate for a loan.
Or call the creditor and discuss your problem. You may be able to ask them to remove this overdue payment from your report.
4. Sing into your good credit friend's account as an authorized user
If you get added to the account of a person with a positive credit history, it will contribute to your good credit building. This person's financial information such as payment history and others will be added to your credit report.
5. Remove any negative information from your report
Always contact your creditors in case of any problems. Negotiate the possibility of removing bad hits from your report on the condition that you promise to repay all the debt.
6. Deposit money into your checking account to secure a Credit Card
A secured credit card will allow you to make payments directly out of your checking account. You won't miss a payment which will definitely increase your credit score.
7. Avoid numerous hard credit checks
A hard inquiry is when a lender reports your loan application to any of the major credit bureaus. They damage your credit score and stay on your report for as long as a year. If you apply for numerous loans over a short period of time, it can make your score drop.
The good news is you can always dispute credit inquiries, remove them and improve your credit score a bit.
8. Keep low credit utilization rates
If you maintain more debt than your available credit, you will damage your score. Pay down revolving balances to boost your score. The utilization rate of 30% is the best one.
The utilization rate is how much credit you use. To calculate it just divide your balance by the credit limit. So if you leave the balance the same, the higher the limit is, the lower the utilization rate will be!
9. Increase Credit Limits
Get a higher maximum credit limit to improve your credit score fast. It will let you enter a new world of opportunities. Guaranteed loan approvals, lower interest rates, and convenient terms – these are just a few benefits you'll get with a good credit score.
To keep the score high close your bank accounts very carefully! When you close your credit card you may lose the line of credit you had and stop it from influencing the average age of the accounts. So if it's not really urgent, you'd better avoid closing it. 
How to Raise Your Credit Score by 200 Points Overnight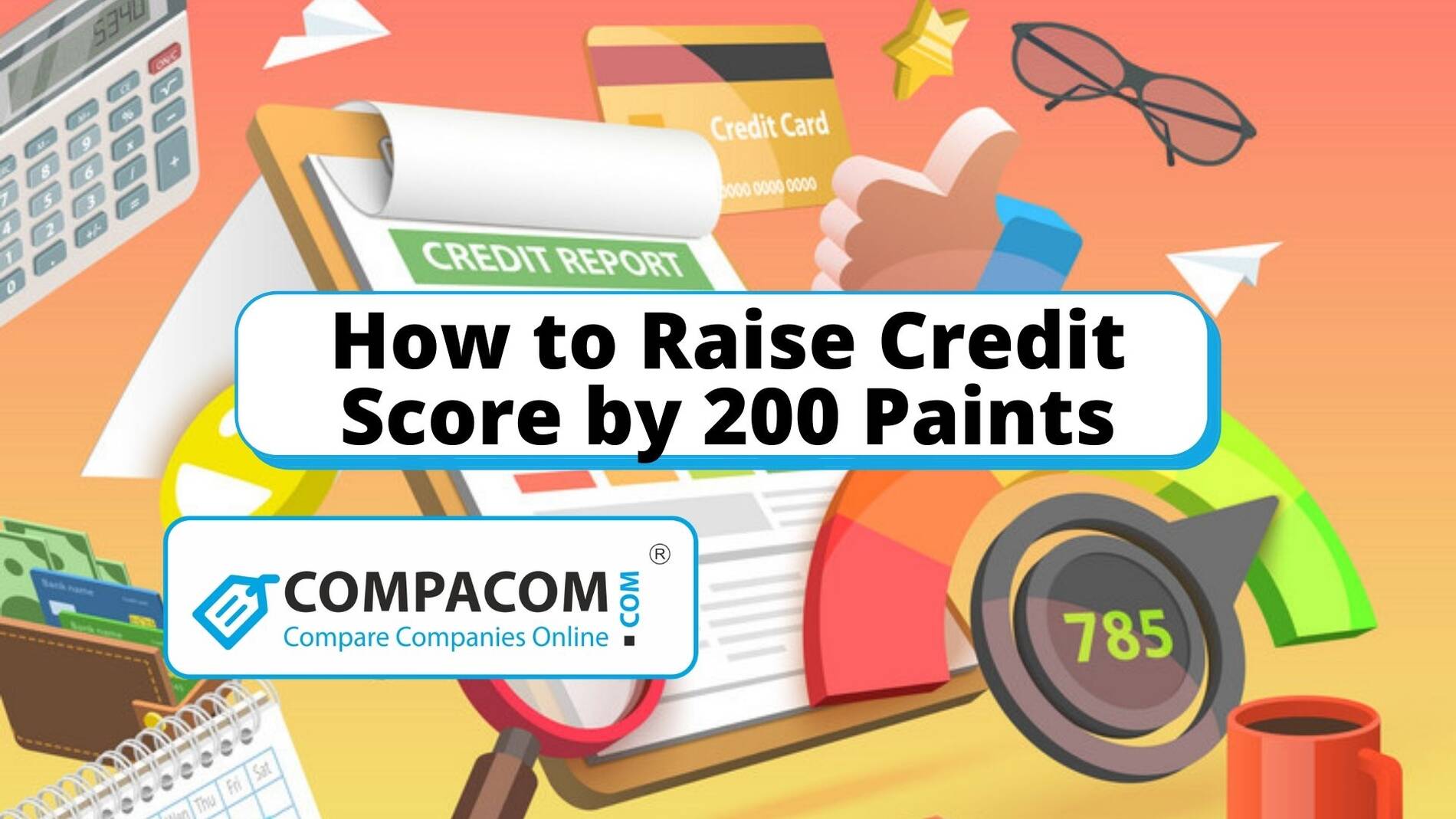 Raising your credit score by 200 points will give you more opportunities such as better loan terms and lower interest rates. You'll save thousands of dollars with any loan type.
A credit score is a key to your financial health. With a good credit score, you can easily get a Personal Loan or credit card you need to deal with your difficult financial situation. However, what can you do if you have a bad credit score? Many people are faced with the question of how to improve their credit score by 200 points and if is it possible. Fortunately, your credit score can change, so it is possible to improve it. So, learn the basics about how a credit score is calculated, how long it take to improve your credit rating, what factors affect your credit rating, and most importantly, what tips to follow to improve it.
Credit history is a kind of tool that helps lenders assess risks and if it is safe to lend money to you. Thus, this three-digit number is one of the most important things in the world of funding. Thus, your credit rating is often a deciding factor in whether you can get a loan, what the maximum amount you can apply for is, and what your interest rates will be.
Unfortunately, over 25 percent of people in the US have poor credit. Thus, these borrowers may find it difficult to obtain a loan if they find themselves in a difficult financial situation. If the lender does decide to lend them money, interest rates will be prohibitively high.
However, if you monitor your credit scores, then you may know that it isn't a permanent number. Thus, it is important to know that it is normal for your credit score to rise or drop by a few points from one month to the next. Thus, if your credit score is currently not perfect, you can upgrade it.
You should know that increasing your credit rating by 200 points will take you not only effort but also time. However, the sooner you start, the sooner you will see positive dynamics in your credit rating.
How to Get 800 Credit Score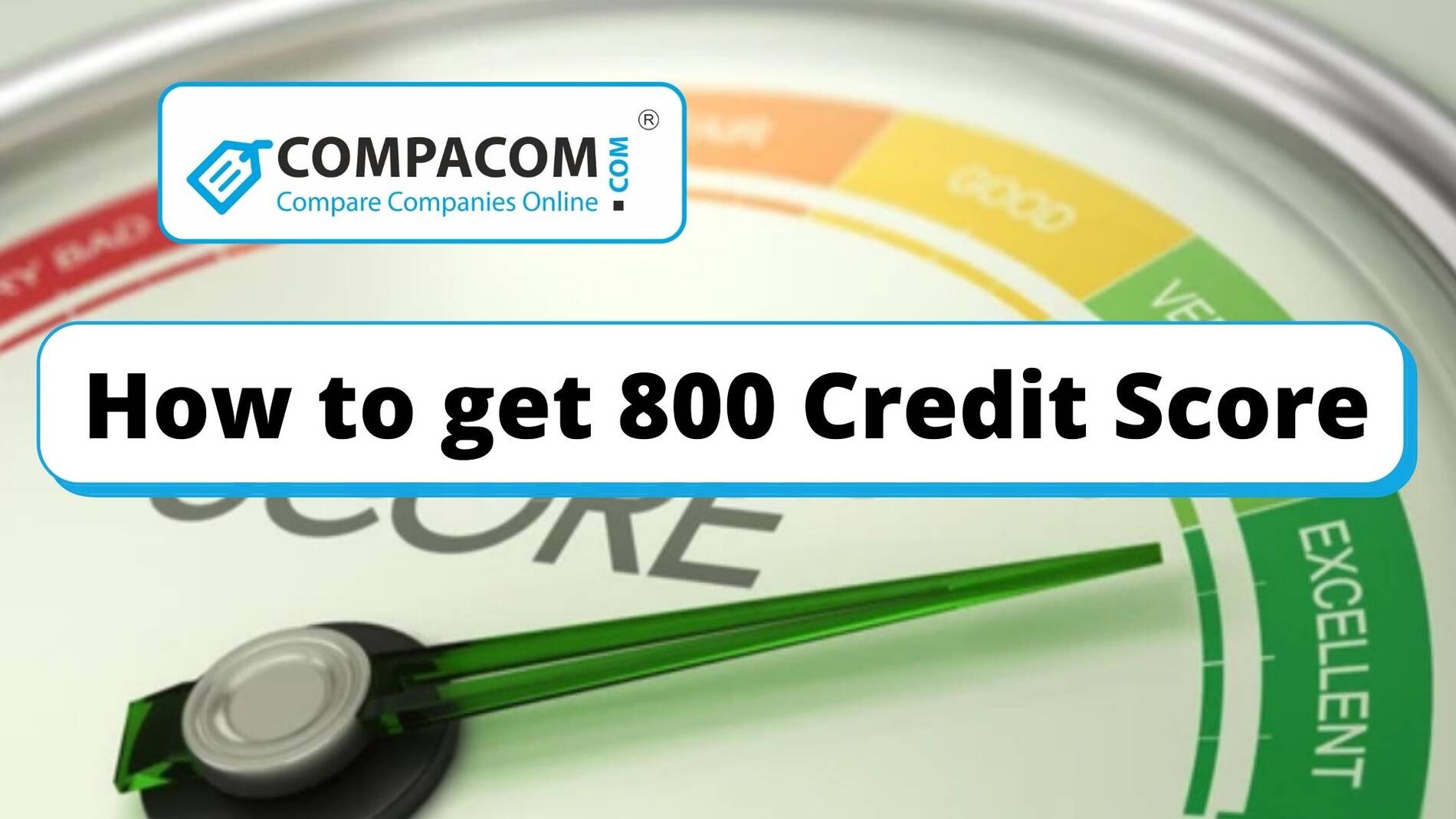 It's more than possible to achieve the ranking of 800 credit score if you follow one golden rule - keep your revolving balances at or below 10% of your credit limit.
More than 20% of Americans can boast of an above 800 credit score which proves the positive statistics of fewer credit inquiries, lower number of late payments, better credit histories, etc.
WHAT ARE THE BENEFITS OF AN 800 CREDIT SCORE?
Is it worth trying to get an 800 credit score? What are you going to get as the award for all your efforts?
800+ credit score can make lots of good to you as a customer. You'll be surprised how many more rights and opportunities you get with a perfect credit score. Let's enumerate at least the basic benefits:
You'll be able to qualify for lower interest rates and better terms when applying for Personal Loans. Keep in mind, that 780 credit score doesn't differ from 800 much concerning the loan cost.
You are almost guaranteed approval for any type of financing with a score of 780 – 800.
You'll get better credit card offers at lower interest, even with a 0% promotional rate on purchases and balance transfers.
For example, the difference between mortgage payments for borrowers with 800+ credit score and bad credit borrowers would have accumulated around $750,000 within the terms of 30 years. That's a rather big amount that is worth improving your score for.
EXPERT ADVICE ON HOW TO GET INTO THE 800 CREDIT SCORE CLUB
Make these rules a part of your financial behavior, take up the recommended money habits and you are sure to achieve an 800+ credit score eventually:
Pay all your Bills on Time
Not paying the bills, or paying them late can seriously damage your credit score. No matter how small the bill is, it must be paid on time. Even a $5 dollar magazine subscription or a little utility bill can hurt your credit history and prevent you from reaching the goal of an 800 score.
Take any bill seriously. Payment history counts for 35% of your credit score which deserves your most careful attention. Paying all the bills in a timely manner will highly increase your chances to get perfect credit.
Don't use your Credit Card up to its limit
It's recommended to use only 1/3 of your credit card limit if you strive to get an 800+ credit score.
If your credit card limit is $12,000, don't use more than $4,000 keeping the balance low. Ideally, you should spend less than 10% of your credit card limit.
Overextending this limit will account for 30% of your credit score and needs to be worked hard in order to get a score above 800.
Don't spend more than you can afford
If you live beyond your means, you're likely to end up in a spiraling cycle of debt. It may happen that you need to apply for some type of additional financing. But before doing so, make sure you can afford to pay off the loan on time. Besides, don't apply to too many lending organizations to avoid too many credit checks.
Have an emergency fund to pay for such emergency expenses. Try to pay your mortgage, or Car Loan as early as possible to get an 800+ credit score. And next time, you'll be charged much lower interest rates.
Limit the number of Credit Cards you apply for
We are often tempted to sign up for another credit card, especially at holiday times, or discount offers, etc.
But remember - too many credit inquiries are going to damage your credit score significantly. Every new credit card can take 10% of your credit score down.
Work on your Credit History
The better and longer your credit history is the more chances to get an 800 credit score you have. Your credit accounts should be open for at least 10 years or more. This factor accounts for 15% of a credit score.
How long does it take to improve/fix credit?
Since a credit score is very important for getting the best credit offers and favorable interest rates, many people face a number of problems when they want to rebuild it. It is impossible to say exactly how long it will take to improve your credit, but you can study the basic information on how to improve it as quickly as possible.
Having a good credit score is very important these days as it helps you get the best credit offers, loans with favorable terms, and good interest rates. However, not all people have a good credit score. That is why, when they want to get a loan, they often face a number of problems. Thus, rebuilding credit is a pressing issue these days.
Of course, rebuilding credit takes time, and there is no specific period in which you will be able to do this. The results depend on your unique credit profile and what specific events damaged your score. However, do not give up ahead of time, as you can always rebuild your credit. First of all, it is worth examining the factors that affect the improvement and deterioration of your credit history. Thus, by taking concrete steps, you can begin rebuilding your credit and see results in the near future.
How long does negative information stay on your credit report?
Unfortunately, some mistakes can stay on your credit report for 7 to 10 years. This is one of the reasons why it can be difficult to fix your credit history. Since your credit score is calculated using your report, long-term negative ratings can affect your credit score over a long period of time.
Of course, over time, the impact of negative ratings decreases, but they are still part of your credit history. Thus, it is very important not to make mistakes that will stay in your report for many years. So, credit inquiries stay on your report for 2 years, collection accounts, chapter 13 bankruptcy, and also late and missed payments for 7 years. What's more, chapter 7 bankruptcy stays on your credit report for as long as 10 years!
Hard credit inquiries are an exception, as FICO only considers them for the first 12 months (even if credit bureaus keep them on your credit report for several years).
Why did my credit score go down after I paid off loan debt?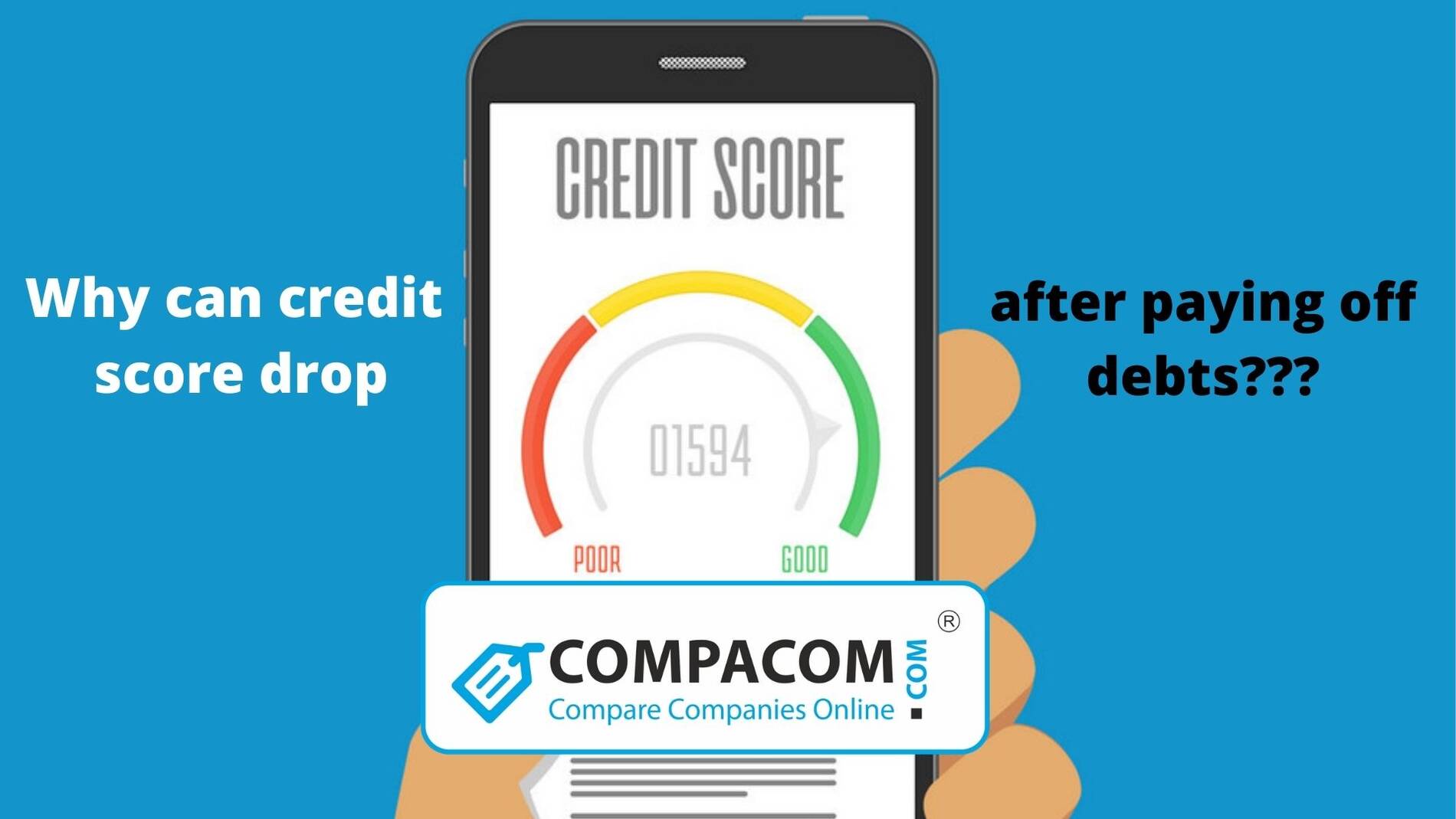 Have you paid off your debt, but your credit score has dropped? Did you expect to get extra points but get frustrated? Unfortunately, many people are confronted with this and cannot understand why. However, in order to change the situation, you need to understand what factors affect your credit, have an understanding of each of them, and then pay attention to the potential causes of deterioration in your credit in order to find the best solution.
Credit history is one of the main factors affecting loan approval, getting the best loan offers, and favorable interest rates. This is why all people strive to have a good credit score and avoid late payments. Thus, your credit history is a reflection of your debt management. Of course, many people think that paying off a big debt can improve your score, but this is a controversial statement. So, if you want to understand why your credit score can go down when you pay off your debt, you need to know a little more about the factors that affect your credit rating. By studying them, you can get the full picture, understand your problem, and take steps to solve it.
WHY DID MY CREDIT SCORE DROP AFTER PAYING OFF DEBT?
As you know, your credit rating is based on several factors, so it is important to note that debt repayment does not always have a positive effect on each of them. If paying off your debt has changed your credit mix, credit utilization or average account age, it can affect your credit score and even lower it. So, it's important for you to research all the options that could affect your credit rating in order to find the right solution to this problem.
You probably know that keeping the overall utilization of your available credit low has a beneficial effect on your credit history and leads to a better credit score. It is generally recommended that you use about 30 percent of your credit limit, or even less. However, paying out a revolving line of credit or credit card in full and closing the account will reduce your total available credit. Thus, it can negatively affect the utilization rate. If you let the account go inactive it also often leads to its closure and the same consequences.
The average age of your accounts
It's also very important to keep in mind the average age of your accounts. As you know, the longer your account is open and in good standing, the better for you and your credit history. If you have a 10, 20, or even 30-year-old account on your credit report, that's a good sign, even if you're not currently using it. However, closing such an account may negatively affect your credit account, especially if you have kept an account that is less than 5 years old. Thus, the average age of your accounts will be lowered and your credit score will decrease.
This point deserves special attention. Most lenders want you to be a borrower who can handle different types of debt. So, if at the moment you have only one loan and you have successfully closed it, you will probably only have credit cards left. Thus, lenders will not be able to understand how you deal with other debts since you do not have them. Thus, paying the last debt can make your credit report less varied, which can also affect your credit rating. Thus, keep an eye on your credit mix of Payday Loans, Installment Loans, Personal Loans, Car Title Loans, etc.
HOW DOES THE PAID DEBT ON LOANS AFFECT MY CREDIT RATING?
Surely you, like many people, have at least once in your life faced with the payment of loans. However, not all people know that even paying off the debt on a loan can affect your credit rating. Since your payment will remain in your credit score, it will become part of your credit and can have a negative or positive effect on your credit score.
Really, it all depends on when you paid off the loan. If you made payments on time and paid off the debt in accordance with the terms of the contract, this can improve your credit rating. You should know that the loan stays on your credit report for 10 years. Therefore, if you made payments on time, it will benefit you and your credit account exactly as long as the loan is not removed from your credit report. However, we only talked about the positive side of loan repayment.
If you missed or forgot about installment loan payments, this could negatively affect your credit account. Thus, this information will stay in your report for 7 years, and this will affect your credit until it is deleted.
How long does it take for my credit score to update after paying off debt?
Many people ask the question, how long does it take for a credit score to update after they have paid off a particular debt, but it is difficult to unequivocally answer this question. Often, it may take from one to two months, but it may take less or more time. However, do not expect that after you pay off your debt, your score will increase, since the changes are often minor. Moreover, sometimes they are negative (today you learned why and what you can do about it).
How can you improve your credit if it got worse after paying off the debt?
Even if your credit has worsened due to debt repayment, you can always fix it and improve it again. Learn how to do it.
Pay attention to your credit utilization. If you notice a drop in your credit rating after paying off your debt, pay attention to how much you are using your credit limit. If this number is more than 30 percent, then you should lower your credit limit.
Use a debt repayment calculator. Pay off personal loans and credit cards first, as this will not only help you control the use of the credit but also save you from unnecessary interest rates. Also, you can always use the debt repayment calculator to figure out which debt should be repaid first.
See a financial professional. If you do not have time to deal with the deterioration of your credit history, you can always contact a professional who will learn your credit in detail and identify the reasons for the decrease in your credit score. Thus, he will be able to help you develop a strategy that will improve your credit score.
Conclusion
Of course, building credit won't be as easy as getting it worse. Sometimes it is enough to miss payments several times and the credit score will deteriorate significantly. However, you have to do a lot to get everything back.
First of all, start writing down all your income and expenses. It is also important to make a payment plan and take into account all of your current debts. Thus, if you remember to pay off your loans, your credit rating will improve. If you cannot control this, set up automatic payments. Also, don't use your credit limit more than 30 percent. It is also important to study credit reports in case there is a mistake. If you find this, you need to report the error or inaccuracy to the credit bureaus.
Remember that credit improvement is a long process, but if you do everything right, the result will not be long in coming!