Write for us
COMPACOM.COM is a promoting website that compares various USA companies and their services online. All the articles, news, blogs and company reviews are written by a dedicated team of expert authors that specialize in a vast range of topics. As compacom.com strives to provide only relevant verified content from real people the site also accepts guest contributions from industry experts, consultants, and market gurus.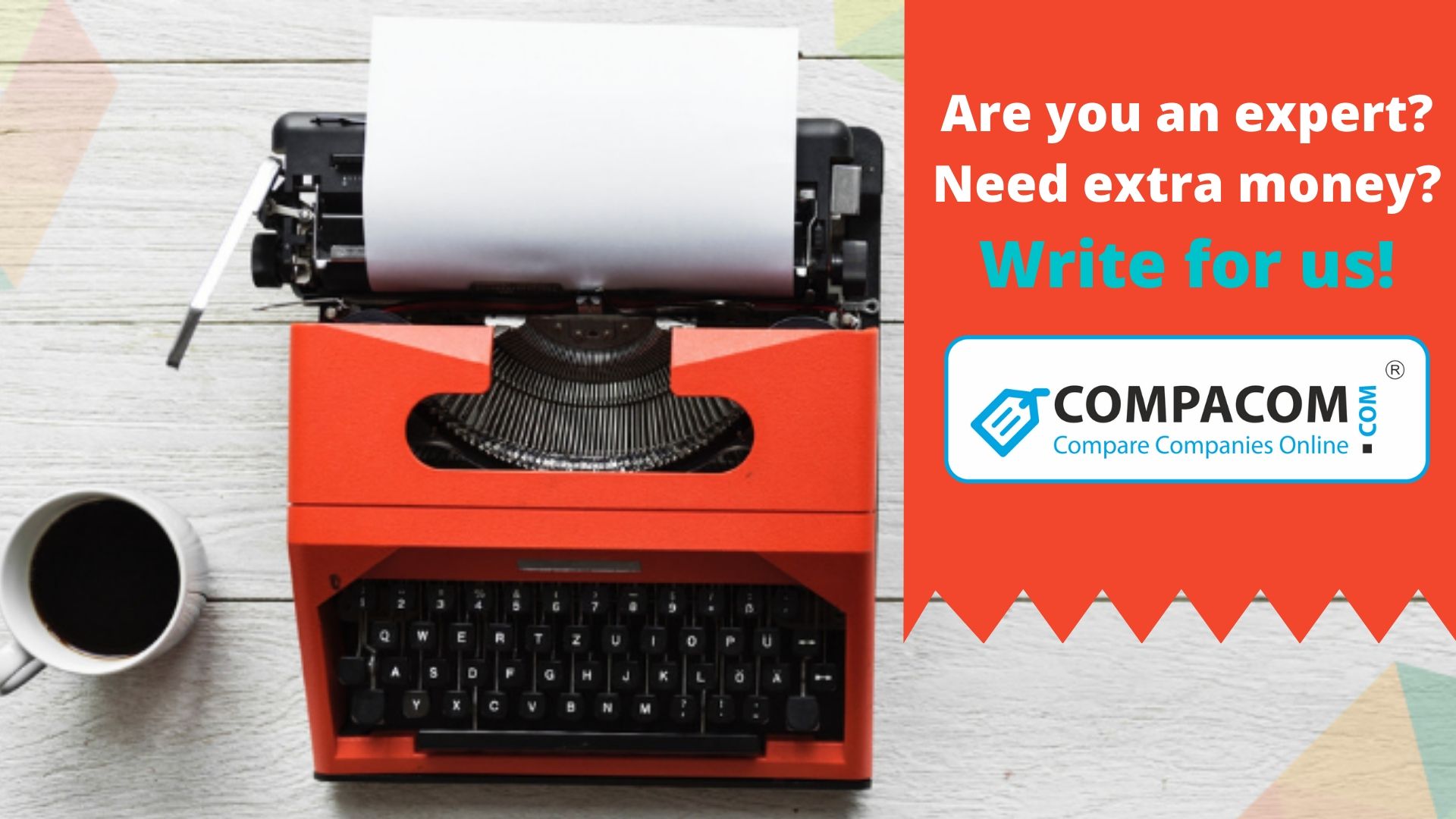 Do you like learning new things? Are you great at research and at digging out interesting details?  Well, you might be just the right person to write for COMPACOM.COM.  If you're interested, you can either send us a ready article that you've already written or offer us a pitch for the one you think would be a good fit for COMPACOM.COM. Though we accept various themes and comparisons, right for now financial topic is preferable.
Note!
Please only send emails to the address below if you're genuinely interested in writing original articles for COMPACOM.COM for pay and if you're really an expert in the subject you're writing about. All other emails and requests will be ignored.
There're only a few simple requirements to your article:
It must be accurate, well-researched, and factual.
Write in an educational and entertaining manner to illustrate some interesting facts, events, or the like.
The text must be unique with no plagiarism.
YOu can't publish the article anywhere else on the web or sell the rights to the article to some other company. 
For an article offer, please include the information on:
The topic, fact, or thing you plan to cover.
The title of your article and its summary.
An approximate number of words the article is going to have. 
The main keywords included.
Your CV and/or portfolio.
Send your article or pitch to [email protected].  We'll process your offer, evaluate its cost and send the response as soon as possible.
Disclaimer and Legal Stuff!
*The choice of the articles for publishing on COMPACOM.COM may be subjective and is done by our editors. It depends not on your personality, but solely on the article's originality, relevance, uniqueness, style, and more.  So if we like your idea/angle and your article is well written, we'll buy it from you.  There's really no benefit to us in waiting and paying someone else to do it.
If your article submission is accepted and you agree to sell it to us, you agree that COMPACOM.COM has the full right to publish your article and becomes the sole owner of all copyright, publishing, and other rights related to the article's content. You are regarded as the author of the article.  
Ready to try? Please feel free to drop an email at [email protected] or by filling the form below: