How to get a 600 dollar Loan?
You can take out a $ 600 loan with bad credit unsecured Payday Loans or Installment Loans Online or in a store near your location. $600 can often help at times of urgent need.
Find the verified legal companies offering 600 dollar cash advance with no hard credit check.
Read the detailed information on how, where, and how expensive you can get this money.
Compare the best offers online to save you time and money.
Apply online and get 600 dollars same day deposited into your bank account.
The Best $600 Loan Options available online and in-store
Borrow from a bank or credit union
Apply for a Payday Loan in a store, Check Casher or Online
Apply for an Installment Loan
Use Peer-to-Peer lending
Ask your friends or relatives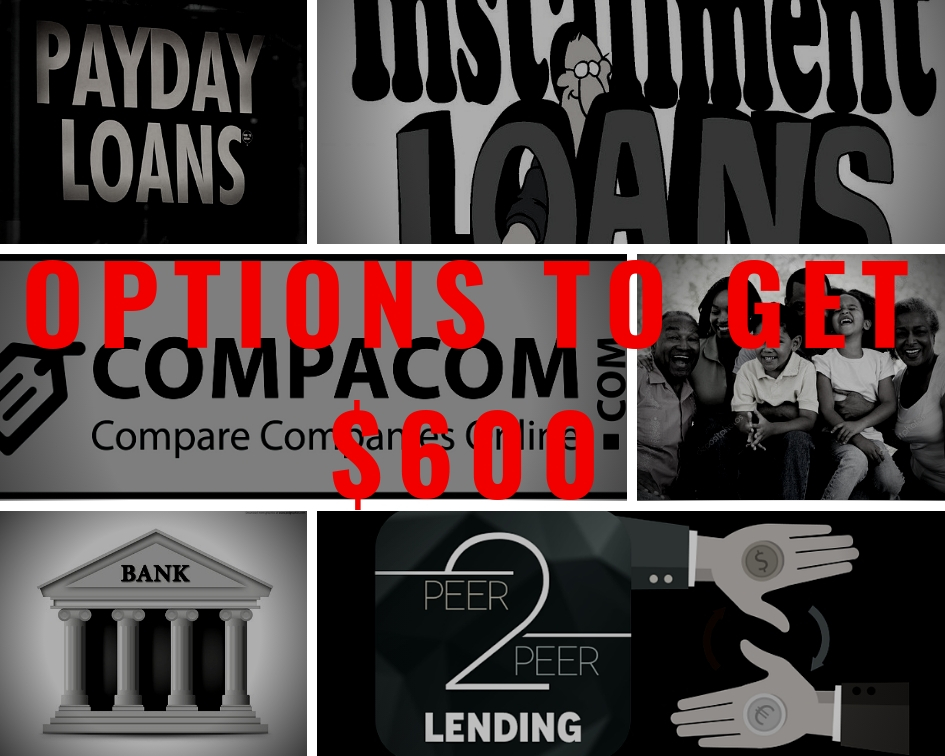 Which 600$ loan to choose from?
All the types of loans providing with 600 dollars instant cash advance have their Pros and Cons. Study them carefully to make the right decision.
Type of loan

Pros

Cons

Bank or credit union loan

lower rates

small availability

Payday Loan in a Store or Check Casher

high availability
suitable for bad credit
same-day funds

higher rates

$600 Payday Loan Online

quick and easy
available for bad credit
unsecured

high interest
danger of scams

$600 Installment Loan

higher amounts available
cheaper
legal in most states

longer repayment term
more difficult to get approved

Unsecured Loan

no guarantor or collateral needed

higher rates and fees

Secured Loan

lower rates
you need a guarantor or collateral

Peer-to-peer lending

more flexible agreement terms

harder to find

Borrowing from family or friends

rather embarassing
How much does a $600 Loan cost?
Payday Loan Total Cost - $600 + ($600 * 300% : 365 days * 30 days : 100%)=$747
Payday Loans have a short repayment term in comparison with Installment Loans. That's why they are characterized by higher APRs. Let's see how much you'll need to pay if you get a $600 Payday cash advance for 30 days at the average representative interest rate of 300%. And we'll compare this cost to the cost of the same amount of money borrowed for 6 months at the APR of 10%.
Installment Loan Total Cost - $600 + ($600* 10%: 12 months * 6 months : 100%) = $630
Installment Loan seems to be cheaper but on the other hand, it's more difficult to get. Such a low-interest rate as 10% may require a good Credit Score. So if you have a bad one you'd better try to get qualified for a Payday cash advance.
Can I get $600 Loan in my state?
Most states limit the maximum short-term loan amount to $500. But you can still borrow $600 Payday Loans legally in:
Hawaii
Idaho
Illinois
Maine
Michigan
Nevada
New Mexico
Oregon
Washington
West Virginia
Wisconsin
Wyoming
In the other states apply for an Installment Loan which allows you to get $600 and up to $5,000 for 6 – 36 months with equal monthly payments.
Looking for another amount Payday Loan? Compare the offers:
Where can I get 600 dollar loan?
Can I get $600 loan with bad credit?
How to get $600 loan online?