Alabama Payday Loans up to $1K
$100 - $500 Payday Loans can be legally applied for in Alabama. For loans under $500, lenders can charge a 456% annual percentage rate (APR) under the Deferred Presentment Services Act (Act 2003-359) passed in 2003. All of the mentioned above cash advance are absolutely legal in Alabama according to the Ala. Code §§ 5-18A-1 et seq1. It also sets the term of 10-31 days to repay the money and the maximum APR of 300%, plus additional fee 17,5% of every $100 borrowed. In case you have problems with the repayment, you'll be offered a rollover or extension.
Compare Payday Loans in Alabama from the Best Direct Lenders Online or find a Loan Store near your location.
COMPACOM – Compare Companies Online
Other loan offers available in Alabama:
WHY CHOOSE US?
For years, we have been a resource for connecting consumers with our partnered lenders. We know there are several ways to obtain a loan. However, here are a few reasons why you should consider our service:
1000
Maximum loan amount
▲
It's the maximum sum of cash advance allowed to apply for in the state. It usually ranges from $500 to $1000 for Payday Loans, $1000 - $5000 for Installment loans, and up to $15,000 for Personal loans. But it may vary depending on the lender and his requirements.
10
Minimum loan term
▲
It's the minimal period of time within which you are to pay off your loan.
LendYou.com is the easy way to find the cash you need when you need it. You're looking for cash to pay bills, to buy a car or maybe do some work around the house. LendYou.com has the lenders you're looking for. It's easy. It doesn't matter the size of the loan you're looking for… LendYou may be able to connect you with a lender that can help.
The loans you need, when you need them.
LOAN RULES, LAWS AND REGULATIONS IN Alabama.
We've done a thorough research of the main lending details and presented them in the table to make it more clear and convenient for you:
| | |
| --- | --- |
| Law status | legal |
| MIN Loan Amount | $100 |
| MAX Loan Amount | $500 |
| MIN. Loan Term | 10 days |
| MAX. Loan Term | 31 days |
| MAX APR | 300% |
| Additional fees | Not more than 17.5% of the loan |
| NSF fee | $30 |
| Collateral or guarantor | None, unsecured |
| Number of simultaneous loans | One |
| Cooling off period | 1 business day |
| Rollover | One rollover |
| Extension, repayment plan | Repayment plan |
| Default penalties | 3% a month from the default date |
| Credit score requirements | Available for Bad Credit |
Apply online
| | |
| --- | --- |
| Law status | legal |
| MIN Loan Amount | $1,000 |
| MAX Loan Amount | $5,000 |
| MIN. Loan Term | 90 days |
| MAX. Loan Term | 36 month |
| MAX APR | 225% |
| Collateral or guarantor | None, unsecured |
| Credit score requirements | Available for Bad Credit |
Find out more
Apply online
| | |
| --- | --- |
| Law status | legal |
| MIN Loan Amount | $1,000 |
| MAX Loan Amount | $15,000 |
| MIN. Loan Term | 90 days |
| MAX. Loan Term | 60 month |
| MAX APR | 450% |
| Collateral or guarantor | None, unsecured |
| Credit score requirements | Available for Bad Credit |
Find out more
Apply online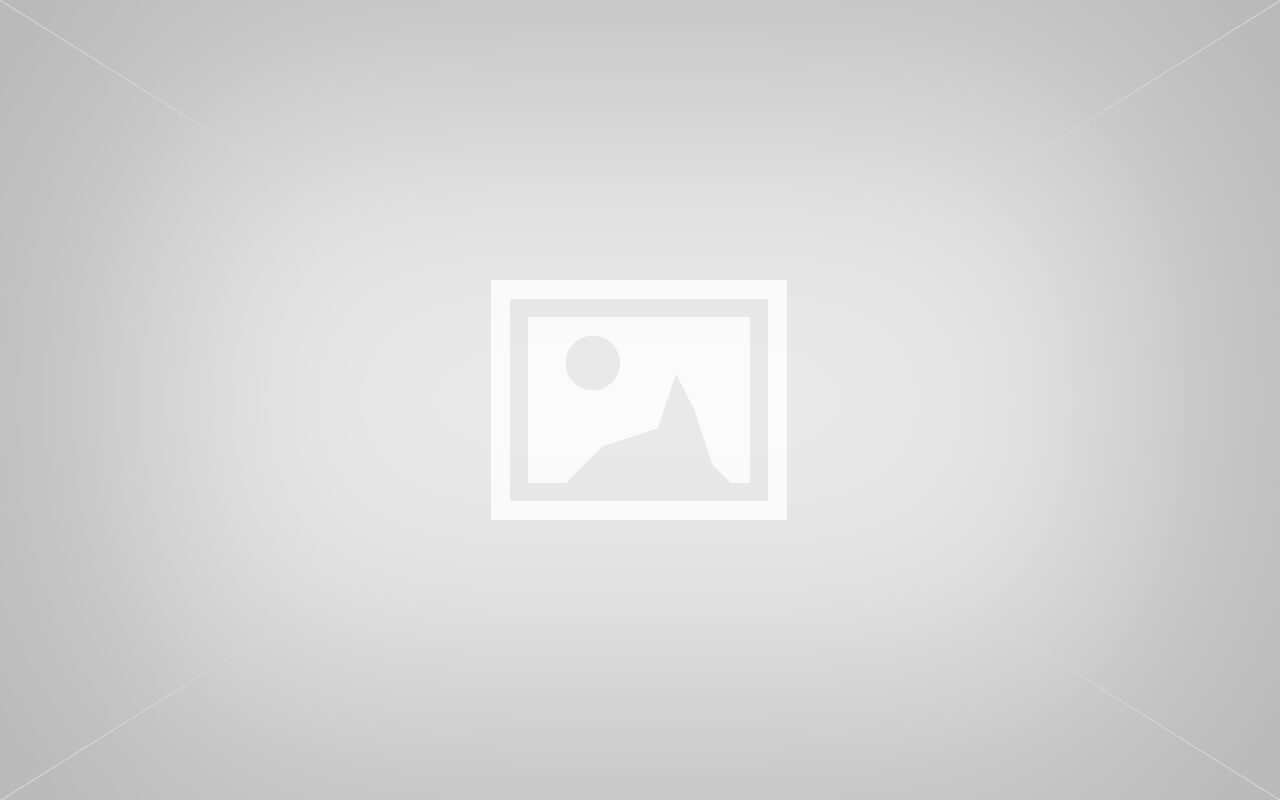 How does YourFasterPayday.com work? You're looking for cash to pay bills, to buy a car or maybe do some work around the house. YourFasterPayday.com has the lenders you're looking for. It's easy. It doesn't matter the size of the loan you're looking for... YourFasterPayday may be able to connect you with a lender that can help. Fill out the block above to get started.
Get cash for the holidays! Get a loan for the holidays of up to $15,000 as soon as the next business day! Wrap Up the Holidays with up to $15,000 in Cash! This holiday season, get the cash you need. We'll connect you with a lender who can provide up to $15,000 to take care of all of your holiday expenses!
Benefits:
Easy Online Application
Safe and Secure
Fast Decision
Trusted Source
Interesting to know!
APR is different in every state. It's usually regulated by law. The highest interest is in Idaho 582%, followed by South Dakota and Wisconsin, both 574%; Nevada, 521%; Delaware, 517%; and Utah, 474%.
The lowest APR can be found in Colorado at 129%, Oregon at 156% and Maine at 217%.
Fifteen states either ban payday loans or cap interest rates at 36%.
Payday Loans under certain economic conditions in Alabama
Not everybody might know that the nickname of Alabama is Yellowhammer State. Its population counts up to 4 888 949 people. Not all of them are aware that their state is famous for : "Being first to rescind a man's right to beat his wife and for concealed carry licenses". But 1 277 482 AL residents definitely know about the popularity of easy, convenient and legal Payday Loans as they borrow them at least once a year. Alabama produces 1.11% of the US GDP (Gross Domestic Product), which is $205 625 mln and puts the state on the 27th place among all the others. A median household income here constitutes $44 765, or $23 606 per capita to compare with the price parity of 86.8 out of 100. These figures prove once again how hard it may be sometimes to make both ends meet with an average weekly wages of $454. Not surprisingly, the poverty rate reaches 19.20%, or 905 thousand people, i.e. the 48th position all over the country. No wonder 57% state's residents are in need of a quick and easy money, which can be applied for in-store or online in the type of Payday, Installment or Personal loan.
Requirements to qualify for a Payday Loan in Alabama:
What do I need to qualify for a short-term cash advance?
Independent lenders have their own individual requirements that must be met, but typical minimum requirements include, but may not be limited to:
Alabama (US) residence
Minimum regular income of $1,000 per month
Valid checking or savings account with direct deposit
Phone number and e-mail address (if applying online, you must be able to be contacted via phone if verification of application information is necessary)
Not be a regular or reserve member of the Air Force, Army, Coast Guard, Marine Corps or Navy (or be a dependent of someone who is,) serving on active duty under a call or order that does not specify a period of 30 days or fewer.
If applying Online, you must provide a valid Social Security Number
If applying at Loan Store, you must bring a valid government issued photo ID. A Social Security Number might not be required
If applying in-store, you must bring proof of income and proof of a bank checking account. Debit cards or pre-printed checks may be accepted in your state as proof of bank checking account; contact your local store for details. Acceptable documents may vary by state.
Must know information on Payday Loans.
All you need to know about Payday Loans.
Payday loans, or as they are also called "small dollar", "bad credit", "same day", "short term", "cash advance" are a kind of easy quick unsecure $100 - $1000 cash lent for 14-30 days and paid off with your next paycheck.
$100 - $1000
14-30 days
money in your account in 24 hours
More than 12 mln Americans use cash advance every year.
It's legal in 36 states (with some restrictions in 9 of them) and prohibited in the other 14 and the District of Columbia.
You can take a Payday loan in storefronts, online and even in a few banks. It's very simple to apply for it: just fill out a form with the state and e-mail address, and if you are over 18, have a permanent job, income and a valid bank account, you have 98% chance to get approved and receive the money in less than 24 hours. Payday loans are very attractive for the majority of borrowers because you don't need any guarantor or collateral, and you can get it even with a bad or poor FICO score. (For more information read "Payday loans for bad credit history applicants").
On the other hand, they are notorious for charging too high APR and leading to a continuous debt trap, but it's a common myth. To debunk it read our article "$1 a day for $100 Payday loan" where it's proved that borrowing $100 with 400% APR for 14 days you overpay only $1 a day. Besides sometimes, it's the only way out from a difficult financial situation and it's easy as ABC: Affordable, Beneficial, Convenient!
Difference between Payday loans, Installment loans and Personal loans.
Payday Loans vs Installment vs Personal loans.
There's a lot of misunderstanding among borrowers what is Payday, Installment and Personal loans are. Many people mistake them for one another, or think it's all the same. To understand the difference better, let's define each of them at first.
Payday loans are small dollar ($100 - $1,000) short term (14-30 days, in some cases up to 3 month) cash advance which is characterized by its easiness, speed, availability, even for those with bad credit, or without a credit history.
Payday lending is legal not in every state. To find out more information in your place of residence read our research "Payday Loans Rules, Laws and Regulations by state".
Installment loans are $1,000 - $5,000 credit borrowed for 6 – 36 months and paid back in equal repayments, usually unsecure and available for those with bad credit score.
Personal loans are $5,000 - $15,000 credit granted for personal use, usually unsecured, backed up only by your ability to pay it back, for 6 – 60 months and repaid in equal installments.
The key differences between Payday, Installment and Personal loans lie in their amount, repayment terms and rates. It can be seen more vividly in the form of the table:
| | | | |
| --- | --- | --- | --- |
| | Payday loans | Installment loans | Personal loans |
| Amount | 100$ - 1,000$ | 1,000$ - 5,000$ | 5,000$ - 15,000$ |
| Term | 14 - 60 days | 60 days - 36 months | Up to 60 months |
| Repayment | With the next paycheck | In scheduled installments every fortnight, month, 2 months. | Monthly, or in parts as it's set in the agreement. |
| Interest rates, APR | APR – 300%-750%, plus 10-15% of 100$ borrowed | 5.99% to 225% APR plus 5% fee | 3.99% APR plus 450% origination fee |
| Collateral or guarantor | No | No | No |
The APR is the rate at which the loan accrues interest and is based upon the amount, cost and term of the loan, repayment amounts and timing of payments. Lenders are legally required to show the APR and other terms of your loan before customer execute a loan agreement. APR rates are subject to change.
Taking into account the enumerated peculiarities this or that cash advance is preferred by certain borrowers for their special needs.
Payday cash advances are mostly applied for by people with bad credit, with a low income, who need a little cash for a short period. While Installment and Personal loans suit better to the borrowers with good or bad credit, who want to take higher amounts of money and need more time to pay it back, and don't want to do a lot of paperwork looking for a collateral or guarantor.
Benefits of different types of loans:
Payday loans
Easy, quick way to get extra cash
Short repayment term, possibility to pay it back with the next paycheck
Suitable and convenient for emergency expenses
Installment loans
Higher amount than a payday loan
Smaller interest rates
Easier to pay off in installments over a longer period of time
Personal loans
Rather high amount of money
Available without guarantor or collateral (in contrast to mortgages, auto loans, etc.)
Easier to pay back having a precise scheduled plan.
As we can deduce, there are credit types, with their advantages and disadvantages, to suit needs and wishes of any American. The only thing you must do – get information and compare the offers. That's exactly what our service helps you with. COMPACOM – compare all and choose the best one!
Are Payday Loans available for people with bad credit in Alabama? 
Bad credit loan is the type of credit given to borrowers with a FICO score below 640. You usually need at least 600 to qualify for such loan. To get money you may turn to credit unions, family, friends, peer-to-peer lending platforms or use online lending service. When choosing an online lender for a bad credit loan, there are important features to take into account. You can find all these important criteria on COMPACOM.com website, which gives you a unique opportunity to compare companies. Pay attention to:
Type of lending company
Credit history and general qualifications
Co-signer option
Additional eligibility qualifications
Employment requirements
Interest rates and types
Loan terms
Fees and penalties
Repayment options
The types of loans available for bad credit applicants are Payday, Personal and Installment. They typically have higher interest rates and shorter terms than loans offered to people with good credit. You are most likely to get a Payday cash advance as its amount is not very high, $100 - $1000, and the APR on the contrary may exceed 400%. This fact shouldn't frighten you as due to short (14 - 30 days) term the overpay could be only $1 a day.
You'll get up to $1000 cash deposited into your account within 24 hours. Just fill out a simple application form online and get instant approval if you meet the lenders' basic requirements, which typically are:
Minimum FICO score of at least 600
Clean credit history; no judgments, liens and bankruptcies on your credit report; and a history of making on-time payments
Stable employment
Proof of identification with a passport, driver's license or voter's ID. You'll also need to provide proof of residence such as a utility bill.
Installment and personal loans are also available for borrowers with a bad credit. Though you score can influence the amount you want to take and the interest rate the lender will offer to you. The maximum sum for an installment cash advance is $5000, and for a personal loan - $15000. In any case you need no collateral, no guarantor, no paperwork. No matter whether your credit score is 400, 550, or 600, get the chance to learn more about all the opportunities you have and compare the best lending services you are offered on COMPACOM.com.
Select your city to find and compare the most suitable lender.